Looking for owner of the 1975 Vicente Manansala Painting
"Marketscene"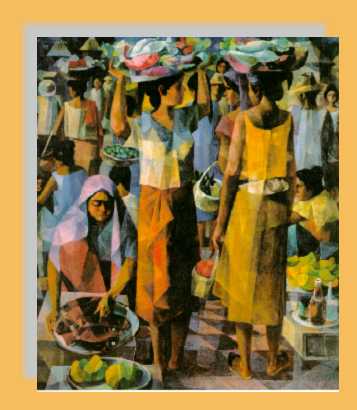 If you have any information on who owns the rights of this painting or where it is located, please e-mail me.
***********
I would like to use this painting on the cover of my Ilocano Dictionary (Univ. Hawaii Press) but must get the necessary permission first. Vicente Manansala (1910-1982) was born in Macabebe, Pampanga, and was declared NATIONAL ARTIST in painting in 1982.
---